As some of you know me from the Mophouse forum, Frank and I created BNSF Business train for MSTS a few years ago. See Below.......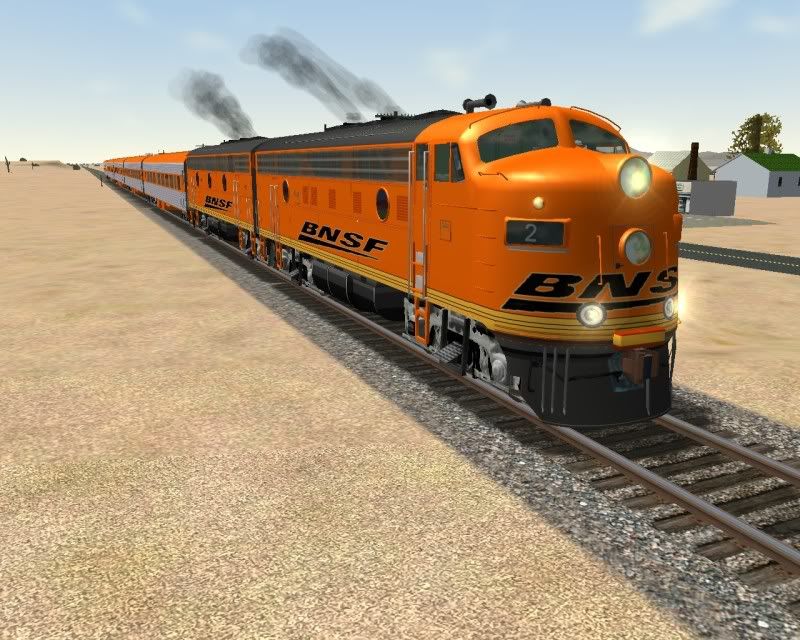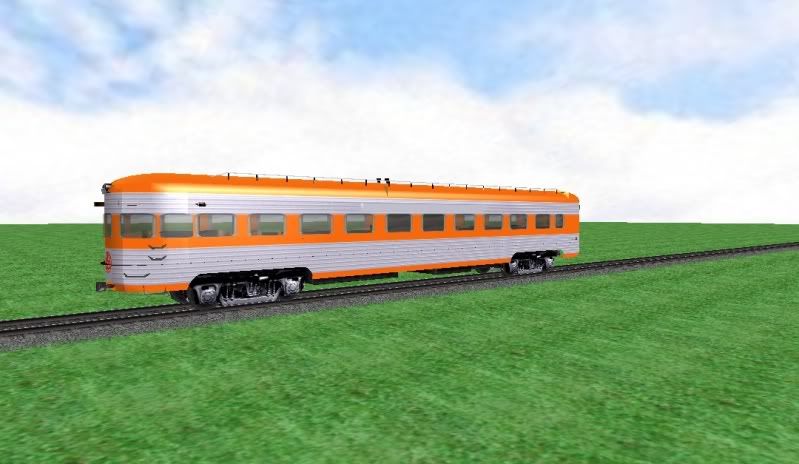 So, I made one in N scale after I purchased a scratch'n'dent F Units from Intermountain Railway for half price and 6 Model Power passenger cars off eBay for less than $40. Got the paint as close as I can get and microscale decals for BNSF Swoosh GP or SD loco will work.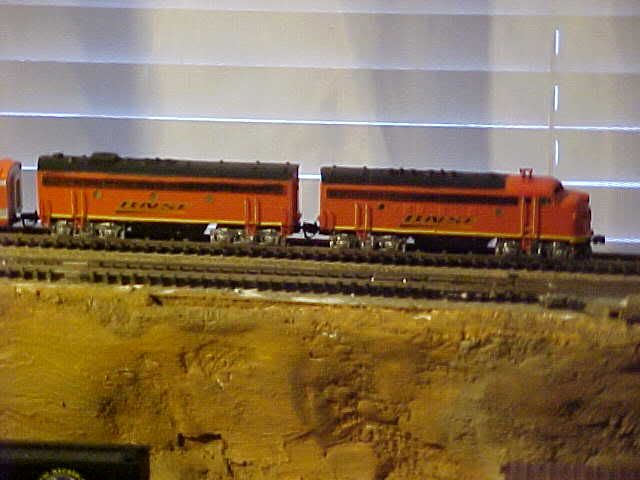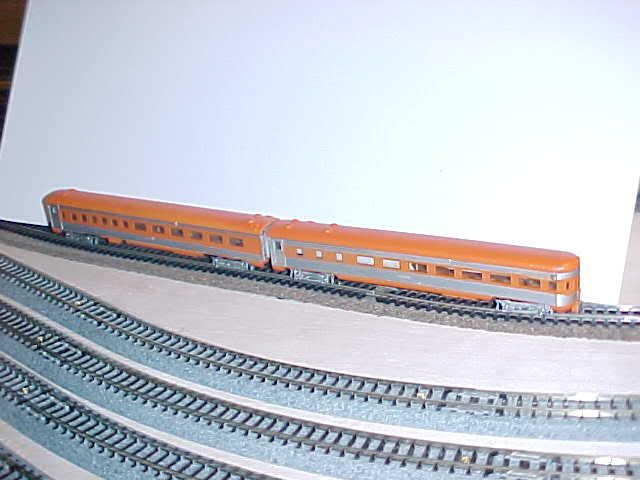 BNSF name on the dome car.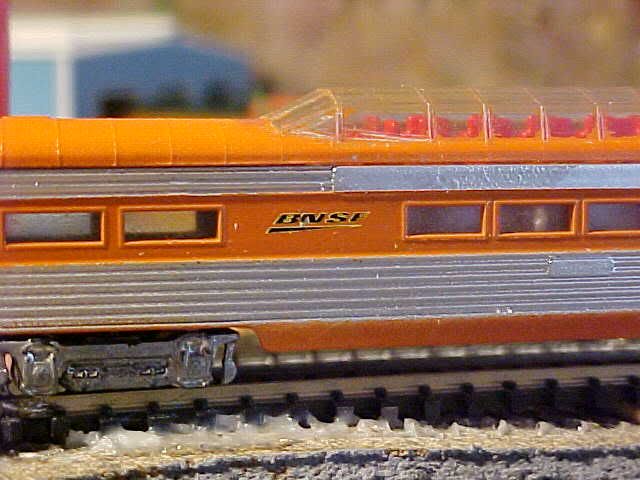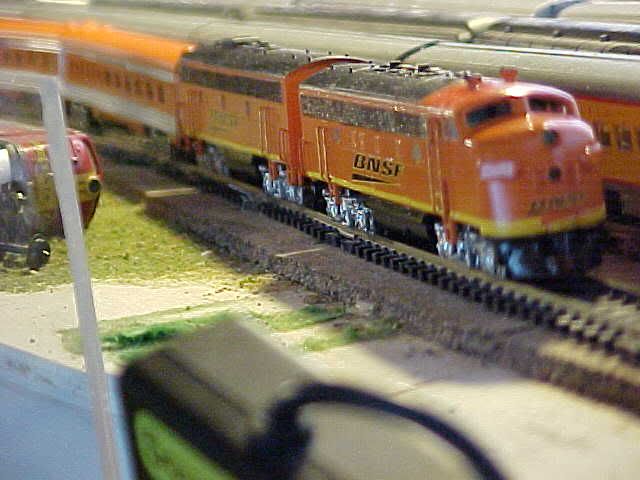 Don't worry about the Santa Fe F unit laying on it's side. I already moved it up and sitting on track. Thanks for looking!