Went to Joliet Saturday to shoot some EJ&E power working the yard. Weather cooperated a little bit and the chant of 567 power was abundant. Where else can you catch SW1200's in pairs kicking around a railyard everyday. I was mesmerized by those classic EMD yard goats to say the least.
This was the first set of power just as the sun peeked out a tad.
The second set with the elusive #301 in yellow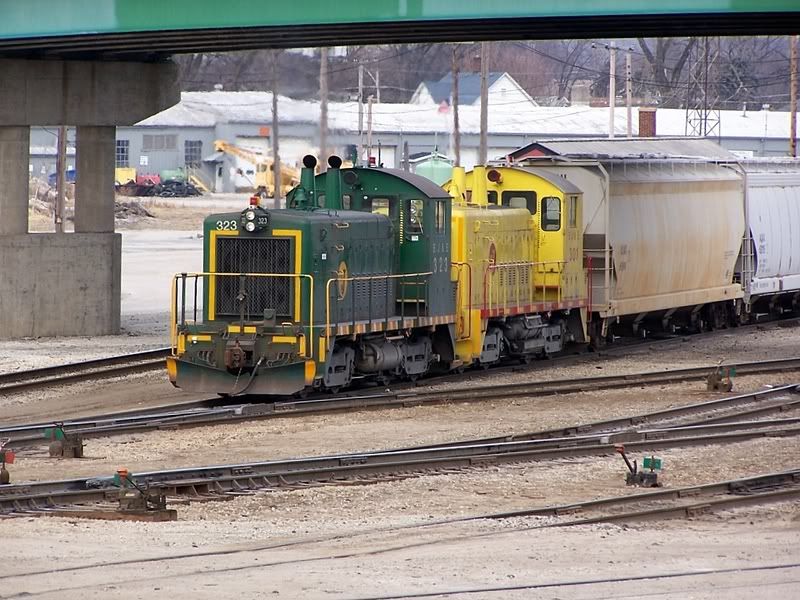 Here the four our loitering
With the morning sun starting to rise above the east walls of the roundhouse I caught this pair of SD38's being moved on to the table
Caught this Union Pacific train running thru the yard from Indiana after receiving track warrants to the UP yard at West Chicago via the J and entering UP as in the past set I posted earlier last week.
Finally what a surprise, we ran into this westbound UP train a few miles west of West Chicago on home rails taking the plunge into the Fox River valley as the telephoto shot indicates. This was the train we shot as it rolled thru the J yard in the picture above.