These ain't screen shots, nor are they prototype, So I'll stick it here anyhow.
This was taken from the model RR club sunday with Mr. Linda. It had been awhile since I'd taken my box of goodies out and played. Here are the resulting shots.
Atlas Dash 8-40CW/Athearn RTR GP60B/Athearn RTR Dash 9-44CW. I need to put the sunshades back on the Dash 8..that's what happens when to tinker with this stuff!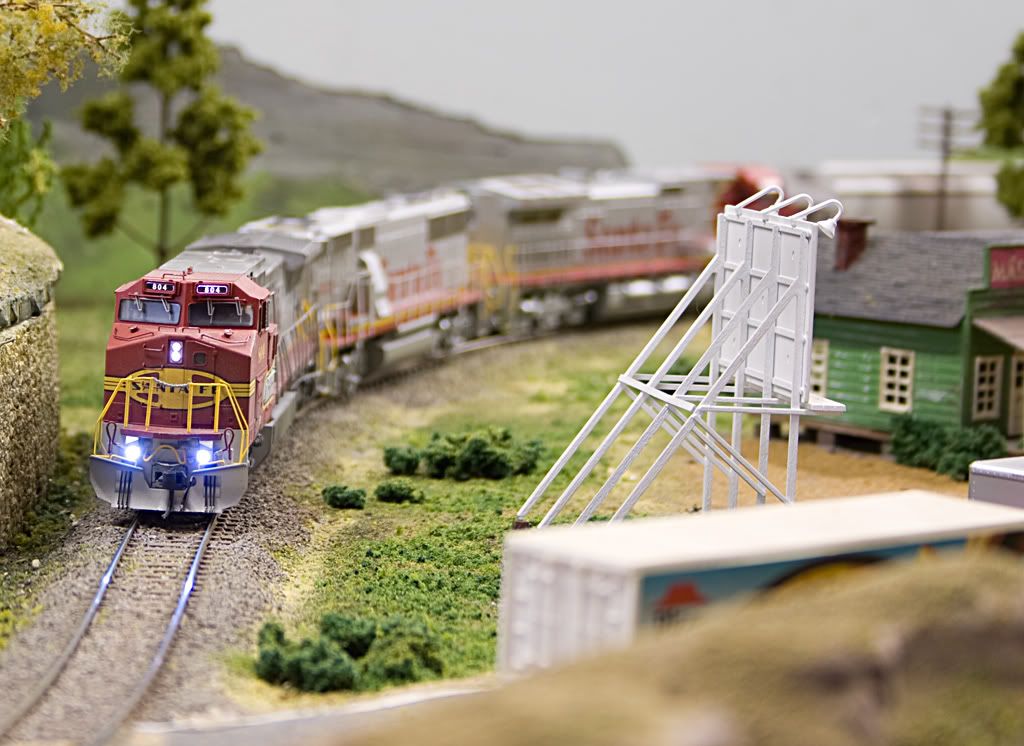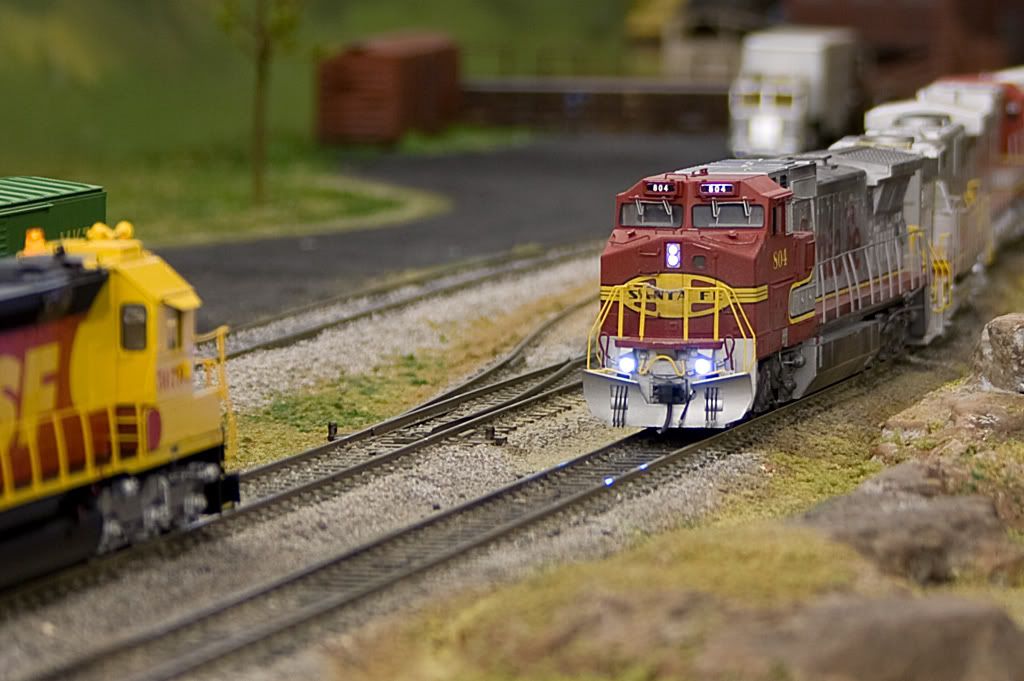 Athearn Genesis SD45-2, my ATSF Athearn GP40X is trailing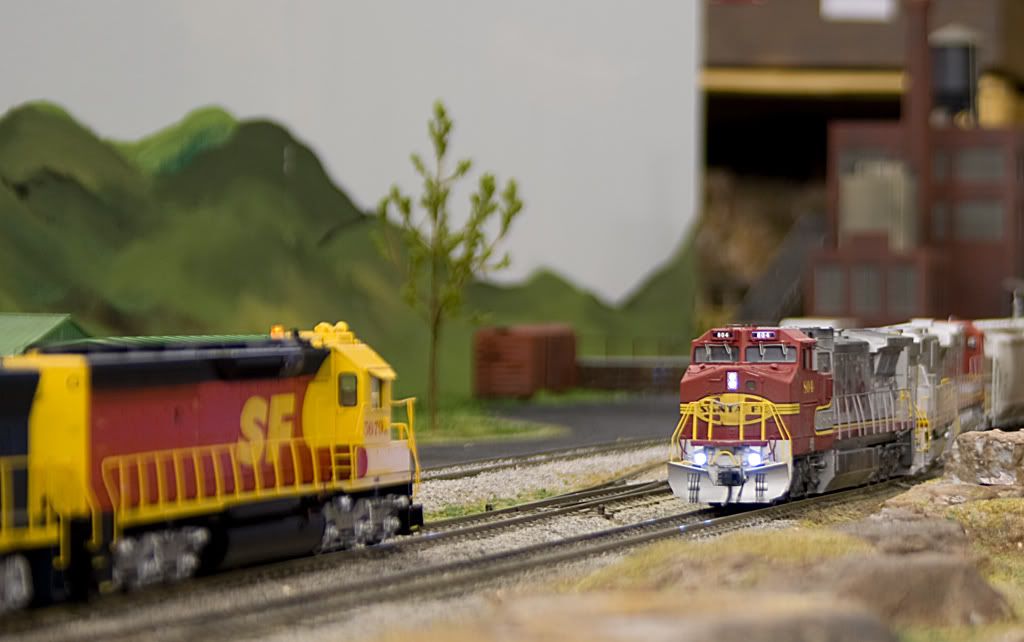 Hopefully Sunday i'll be able to get some more..feel free to post y'all's model RR shots.