This is a thread where you can post pictures of your model trains from any scale. Here, i'll start it off.
I belong to a the San Leandro Historical Railway Society in San Leandro Ca.. We model from San Leandro to Sparks via Donner Pass. I am currently modeling the current Amtrak CZ train over the mountain. The layout is HO scale and is DCC. Here are a few of my shots.
Here is my train passing over a trestle just past Colfax.
Here the train is rounding a corner just before Emigrant Gap.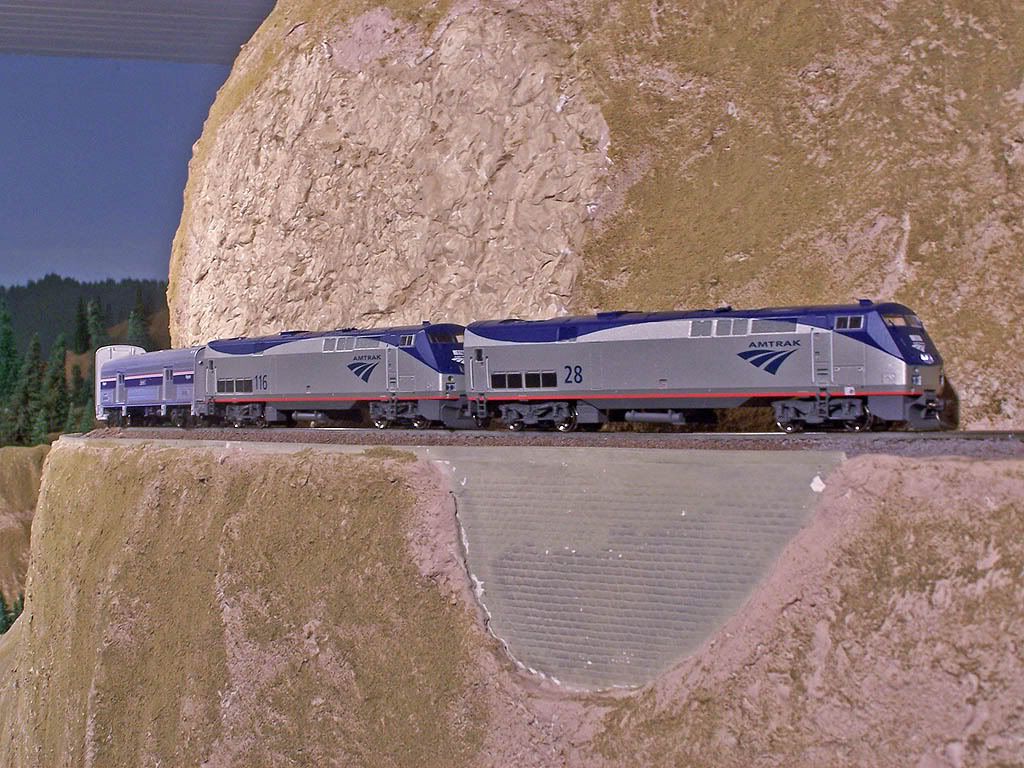 Here the train passes through the Norden snow sheds.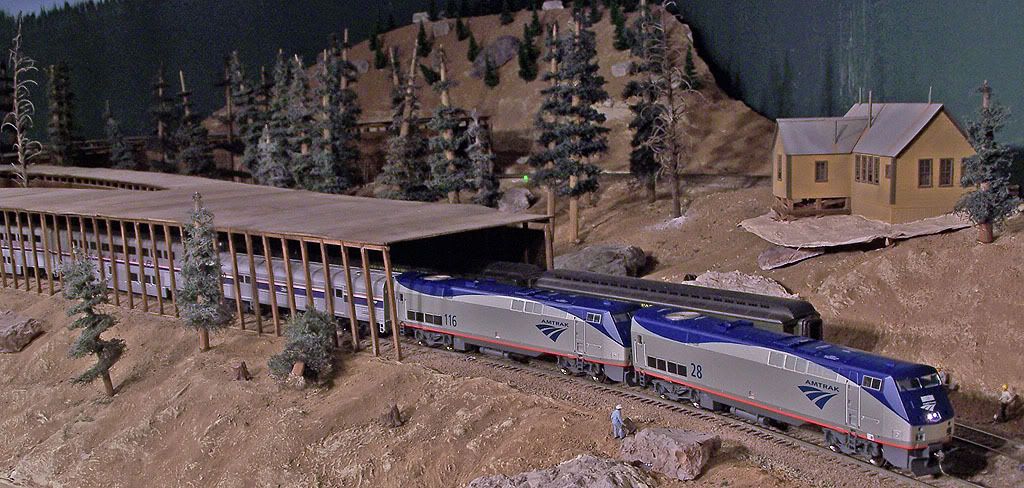 And finally, the train coming out of a tunnel just before Truckee.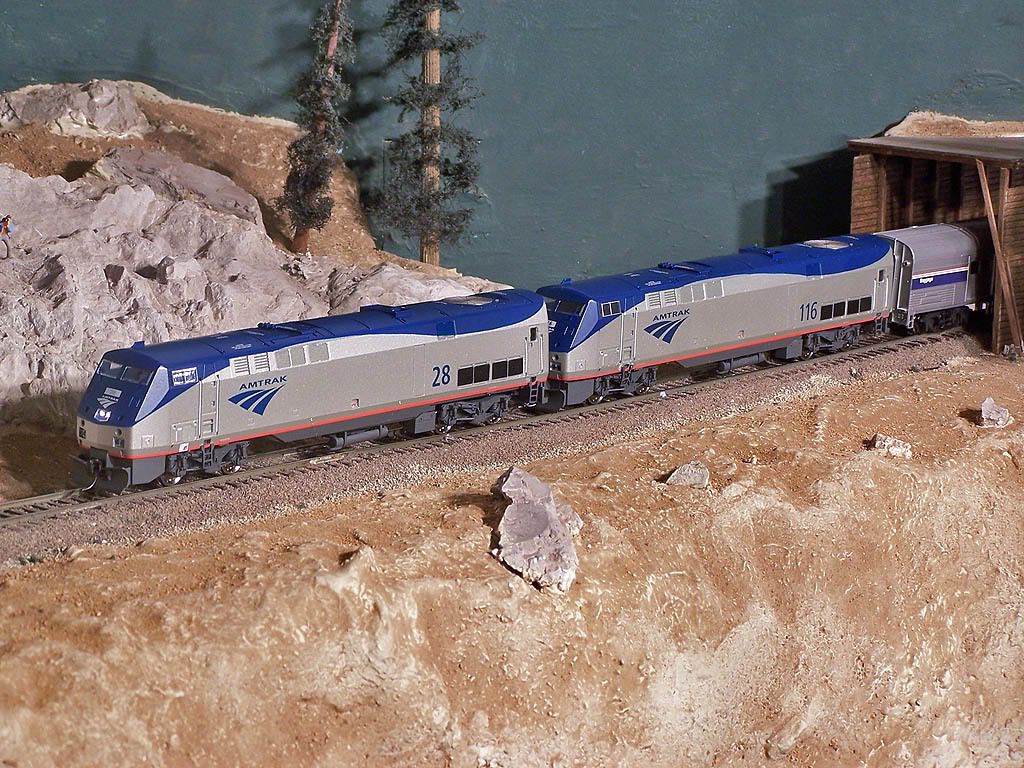 All of these photos were taken by my friend Jeffery Weeks (Dc3man).