Nothing crazy and special to report from this Saturday's trek with Mr. Bradley Linda.
Kind of dull today really, we were rather grateful just to see a pair of SD40-2's switchin' in Teague.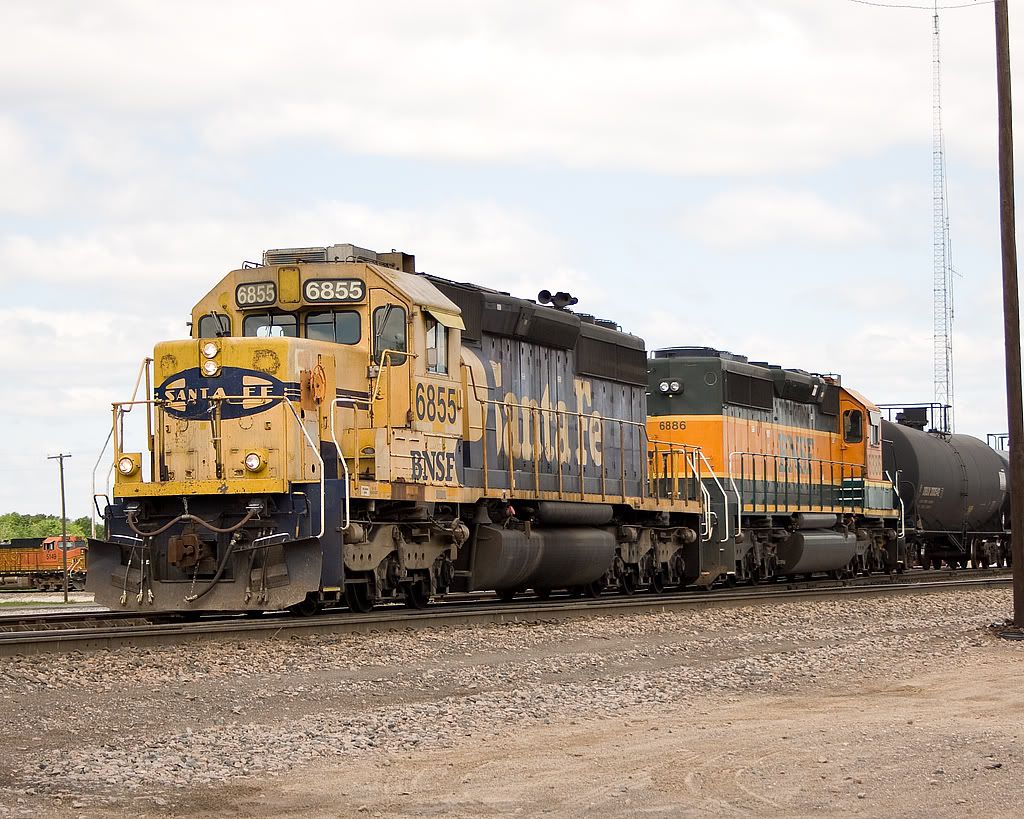 Then there were the shots that weren't anything really to write home about...
I think this is some sort of famous locomotive, not sure, rumor is it pulled the American Freedom Train alongside the SP 4449.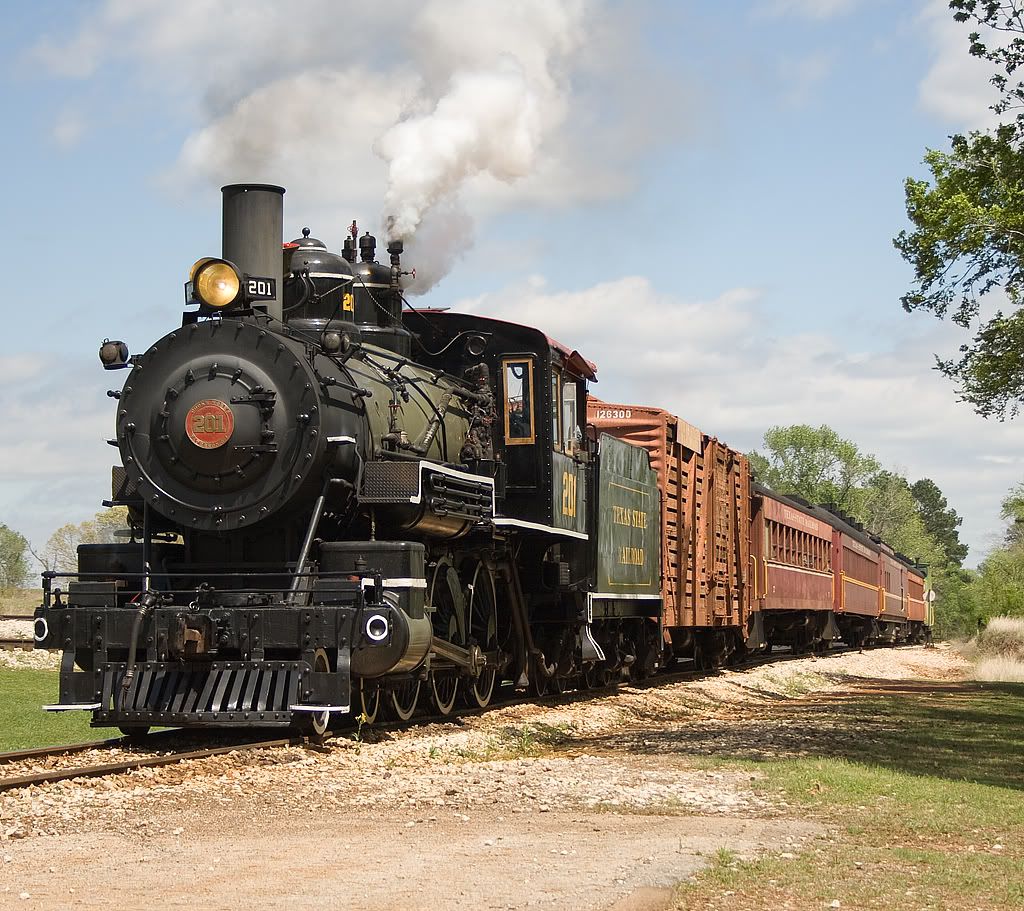 Texas State #201, a 10-wheeler that is a 1901 product of the Cooke Locomotive works, pulls into Palestine.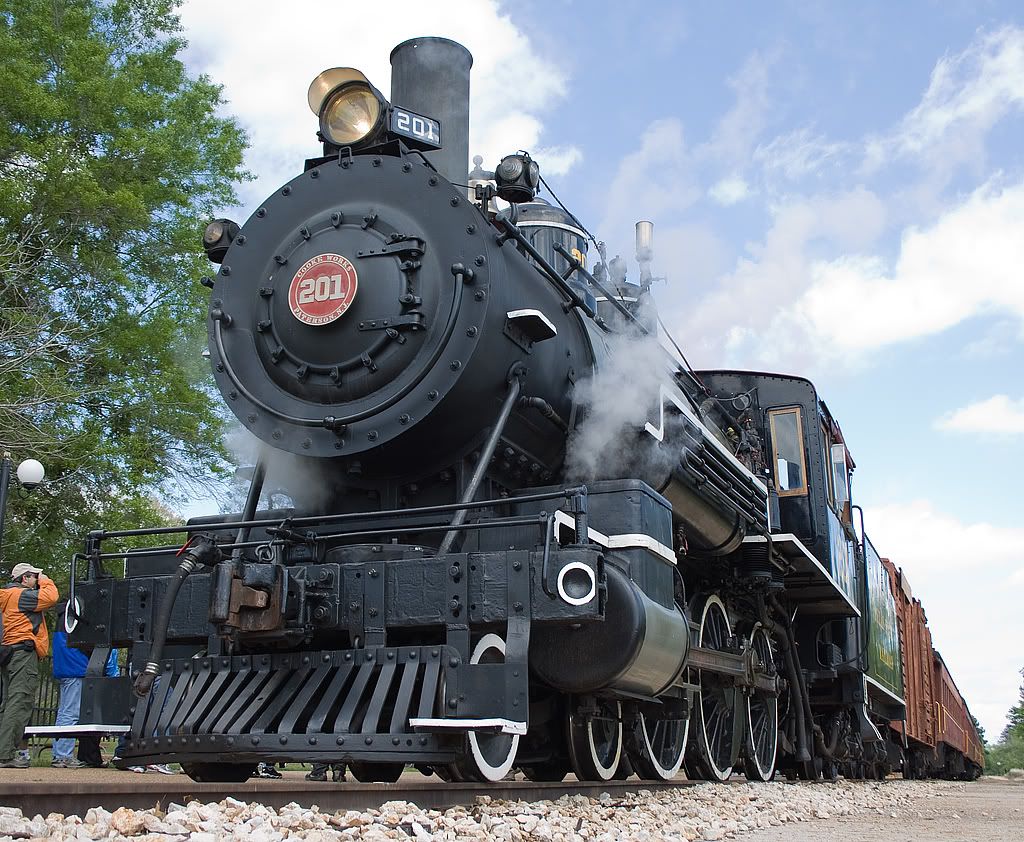 Laying down provided an interesting angle!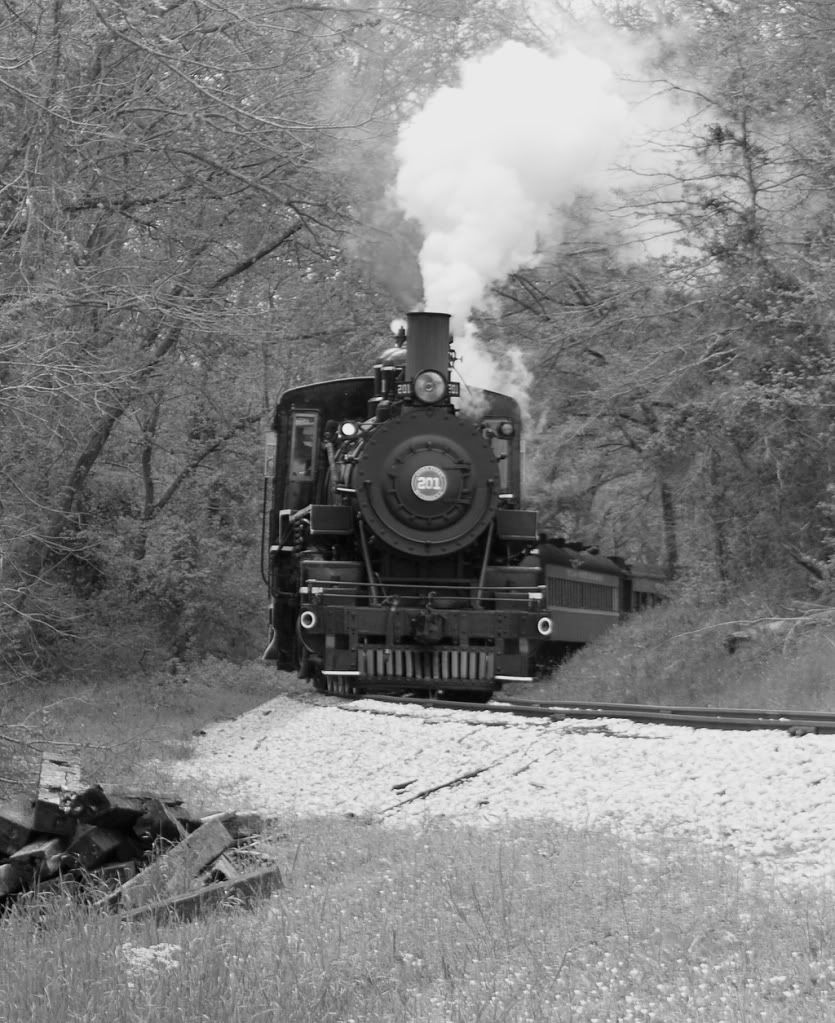 My best O. Winston Link impression... Ok not even in the same universe, but loved the end result.
Further down the line...
For the first time, the clouds played nice! They stayed out of the way when we needed them, but blocked the sun when we needed them too!