Started my vacation Monday and met up with a couple of friends and headed to Ft. Worth and Tower 55. Was not a disapointing day by any means!
Anyway, on to the show!
A shot of a UP AC6000 the day before in Waco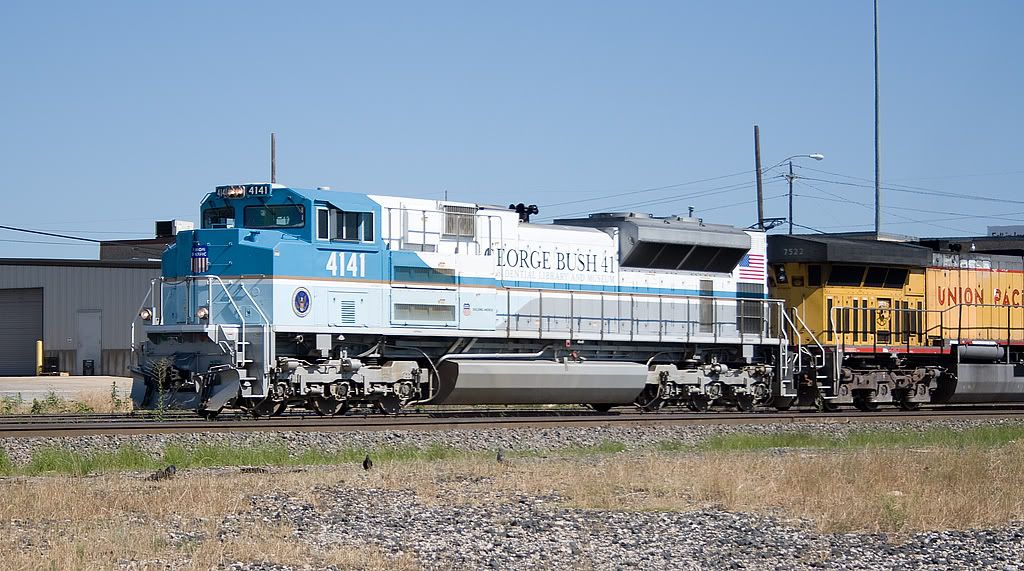 First train of the day at Tower 55, the UP 4141 and AC6000 start to pull towards the tower and will take the Barnhardt Wye onto the UP's Baird Sub.
Overhead shot taken as the 4141 starts into UP's Centennial (Err Davidson) Yard
UP yard transfer job sits at the tower, waiting a southbound BNSF mixed freight.
One of the Ft. Worth and Western RR, taken with permission from their yard office. Great bunch of guys.
I have a bunch more if y'all want 'em